Have you been longing to get started designing your own line of patterns, but aren't positive how to get started?
(note: all links are affiliate links! I might be able to retire if you purchase from my links! 😉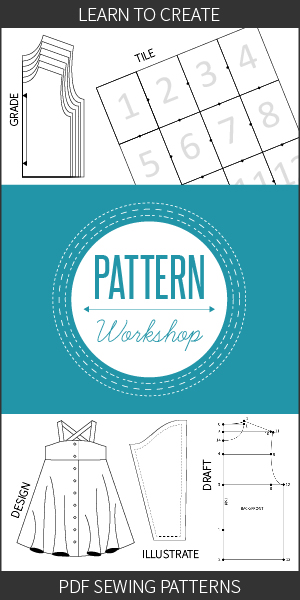 Here's an idea for you: check out the Pattern Workshop online course using Adobe Illustrator to create garment patterns. In 32 online video lessons, Lauren Dahl shows you how to get started bringing your designs to market.
This is the weekend to take the plunge, with a $20 off coupon, now thru Labor Day. Yep. Just use the LABORDAY20 code to save$20, and get started learning how to create your own patterns. Who knows—maybe you will have a whole collection ready for Spring 2015. 😉
But hurry – the Labor Day Blowout discount ends on Labor Day, Monday, September 1 at 11:59PM MST. Buy Pattern Workshop today, and don't forget the coupon code LABORDAY20.
Happy sewing!
Maris